Learn how to be wildly profitable with ease even if you're a newbie! We help you to go from zero to hero!
What you'll get from this event
For attending From Zero To Hero live online
This is an unprecedented event for the health & wellness industry, with 13 top expert speakers offering you leadership & advice on marketing, sales & mindset to help lead you into the future – all on one single platform, for 1 entire day, 100% FREE!
This online event is perfect for anyone who's a fitness, health and wellness professional, gym, studio or health club owner – with a brand new or existing business.
Book on here: Zero to Hero event
The presentations
Landing corporate clients for your health & wellness business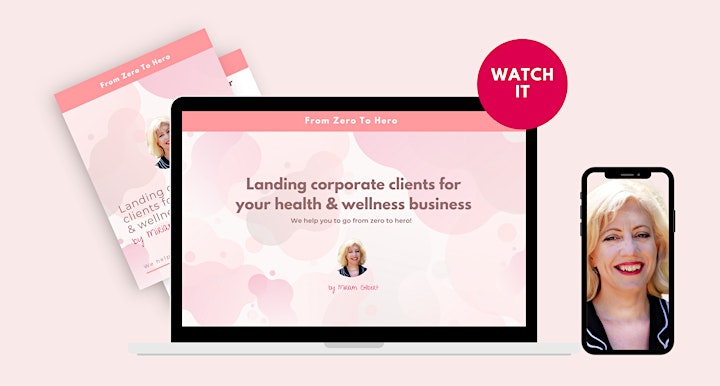 What cashflow means for fitness businesses
You'll learn why cashflow is important for your business growth and survival. By the end of the presentation, Debbie will teach you how to create a cashflow forecast for your business.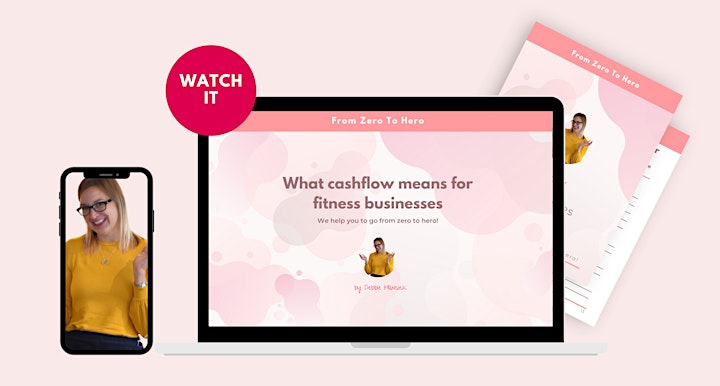 3 ways to use client feedback to write copy that sells
In a jam-packed industry like health and fitness, it can be hard to stand out. You'll learn from Louise how to ask for glowing client feedback and use that to craft a killer brand message and turn that into a persuasive copy that sells.
How to get stuff done and reduce stress
You'll learn from Isi tips and strategies to get more done in less time. Her advice revolves around overcoming procrastination and staying focussed for longer. So you'll start to see what it feels like to get more done and be less stressed and less exhausted after a long working day.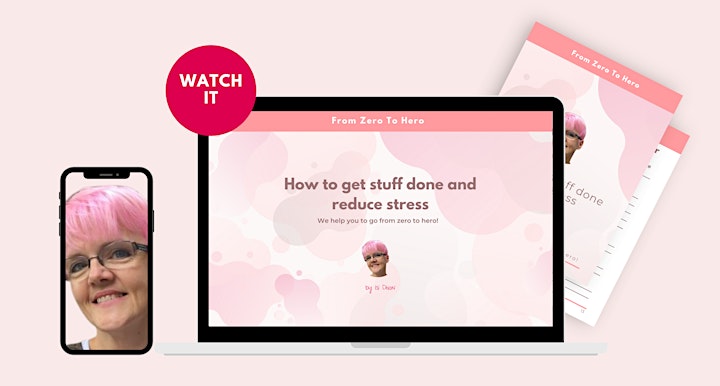 Building professional networks online and at events
Shamshad will help you to get a better understanding of different types of networking events and how to prepare for these so they use your time effectively. By the end of her training session, you'll know how to write an elevator pitch for your business and build meaningful networks.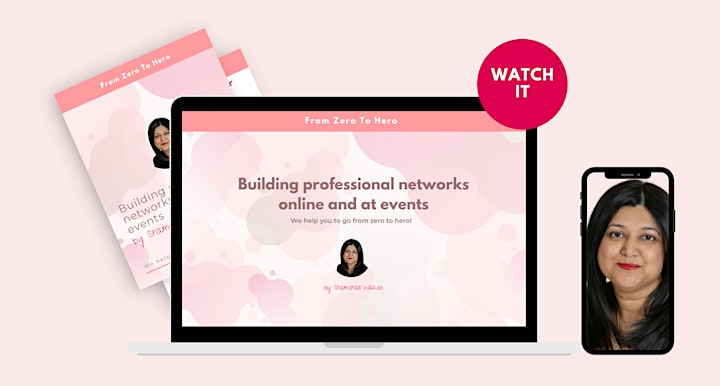 Automation made simple
You'll learn a lot from Yvonne about what is possible by using Zapier to automate your business. By using templates and training videos you can have a go at implementing simple steps to save time. You'll know how to map out your workflow.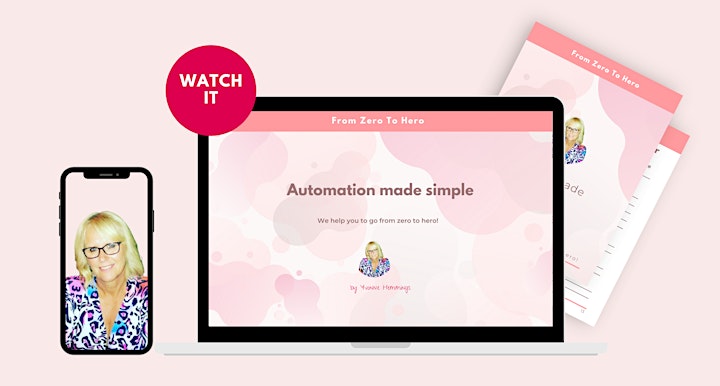 Amplify your social media
From Minessa you'll learn 3 Facebook and social media tactics that won't take much time but will amplify your voice online so that you can do less and make more. You'll be able to create content that attracts your tribe and clients.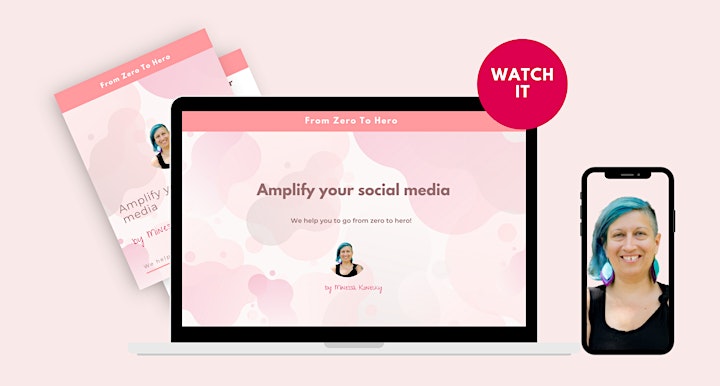 Coping with toxic stress
You'll learn from Jaque how to navigate through high stress times, just like this Covid situation and be able overcome these mentally exhausting problems. You'll be able to embrace self-empowerment, which is pretty much needed.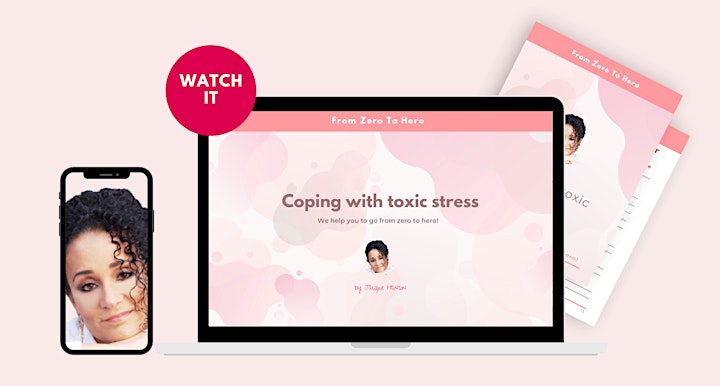 How to leverage your expertise and raise your profile by getting in the media in three easy steps
Laura will share with you PR 101: going back to basics and busting a few well-known PR myths. You'll learn about how to find opportunities so that you're able to increase visibility and share your message on a larger scale. She'll also share her top 3 tips on how to get yourself featured in the press.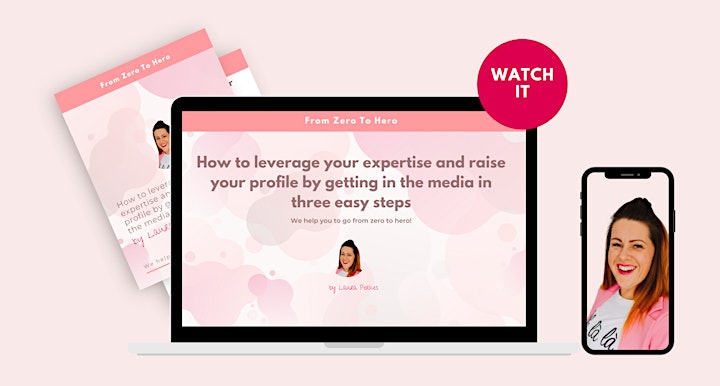 How to earn more, without doing more
Gemma will show how a website can earn you money by implementing some simple steps. You'll learn 5 proven methods of increasing conversions through your website and she'll also share best practices to help get you that ROI from your time or money invested in the website.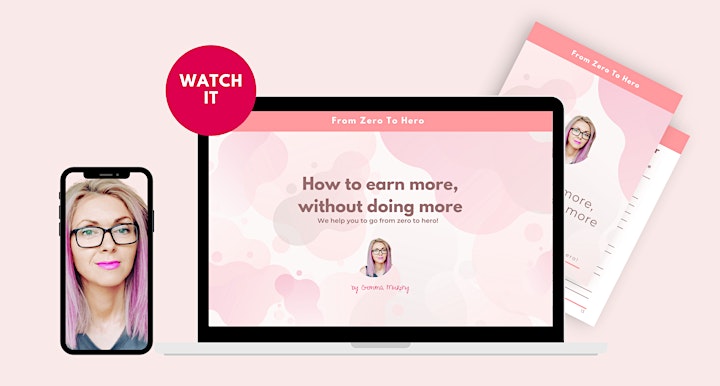 How to influence people with high-quality visuals and effective positioning
You'll learn about how design can help you with building authority and what's the importance of positioning. Mehar will give you actionable steps, so you'll know how to influence people with your visuals on social media. She'll help you with effective postitioning on Instagram.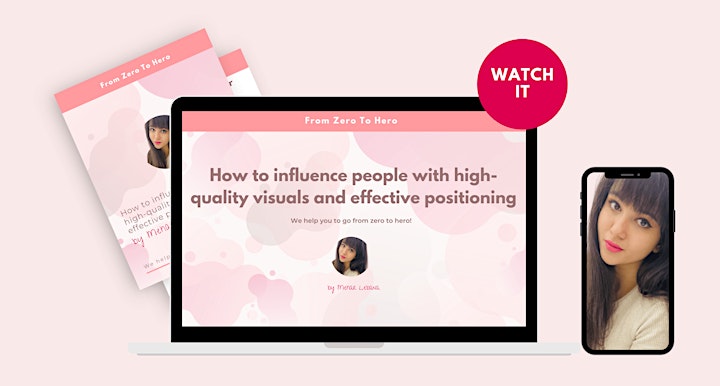 I

ncrease your revenue by adding structure & consistency to your social media

You'll learn from Janine about the tools you can use to increase your online presence and revenue, by adding structure and consistency to your social media platforms.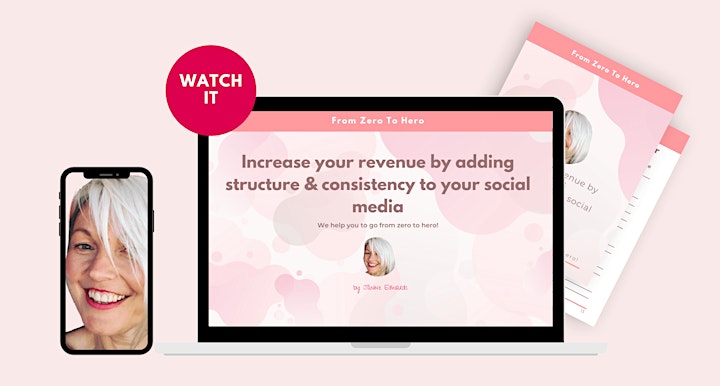 How video can elevate your brand or startup
Mark will take you through how video is an essential part of many brands marketing strategy today and how it should be a part of yours. You'll learn about how you can create for your business and how to execute a plan for a video. You'll have a greater understanding of video, the kinds of video you can have made for your business and how it greatly benefit your business.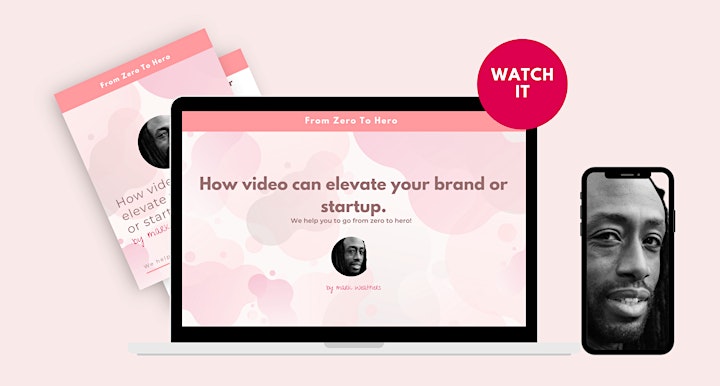 NO this is NOT some big pitch fest online seminar. This is in-fact a LIVE training event with 13 TOP EXPERTS!
And you can have access to it from the comfort of your own home!
Meaning…
NO long hours travelling & NO spending money on hotels
You've just got to show up at your computer or smart device ready to grow & learn!
This will be different from all other online events you've ever attended so far! No FLUFF, no HYPE just straight to the point strategies around marketing, sales and mindset. So, it's perfect for anyone who's a fitness, health and wellness professional, gym, studio or health club owner – with a brand new or existing business!
Who is this event for?
health and wellness professionals who truly want to help people to live happier and healthier lives
fitness professionals who desire to make a much bigger impact
studios, gyms and health clubs who have and are struggling because of the pandemic
trainers, coaches and instructors who have and are struggling to get clients consistently
sports recreational businesses who want a structure and guidance
those who have and are struggling to get their message out to the people who really need help
those who are passionate about helping others, making a change, but have secretly been struggling to build a successful health, fitness or wellness business
How much will "not attending" cost?
Think about the average monthly income of a personal trainer over the past 12 months…
Let's say their average income was £1,500 and that's generous because the average salary of a personal trainer in the UK is £19,601…
So their goal is £10,000 per month through their business because they don't want to be broke all the time…
That means they have a shortfall of £8,500 every single month…
So, basically, they lose £8,500 every single month because they don't know how to get from zero to hero…
And that's a staggering £102,000 opportunity cost per year…
Hosted by Viktoria Thorbjorn
The speakers
Debbie Hancock, Southbourne Accountancy
Miriam Gilbert, Founder & CEO ImpactfulnessLab
Louise Shanahan , Health Copywriter and Director, The Copy Prescription
Shamshad Walker , Marketing Consultant
Isi Dixon , Productivity Expert
Gemma Murphy , Website Architect
Janine Edwards , Founder of Media Pimps Marketing & PR
Mehar Lebana , Graphic Designer
Yvonne Hemmings , Automation Made Simple
Minessa Konecky , Direct To Success
Jaque Hanson , Bee Present Wellness
Laura Perkes , PR with Perkes
Mark Weathers , Mark Weathers Creative
free online event
Discover how to be wildly profitable with ease even if you're a newbie during the pandemic!
Get your online event ticket 100% FREE
This is truly a once in a lifetime opportunity!
Claim your FREE ticket, valued at £1,999. Hurry – before there are no seats left!
So why do we give away this for free?
Obviously, we won't get rich by this, so here's the real reason;
2020 has been a horrible year for everyone and our industry got hit by the covid truck and this has caused severe damage.
It is kind of a 'hit and run' case.
And this industry is the one responsible for peoples' health and wellbeing before the NHS jumps in.
We're the first line of defence or prevention if you like.
If we fall, others will follow us. And we can't afford that…
From here, you have 2 options
Either do nothing and continue to struggle and fear that covid will further affect your business and your financial situation…
Or make a conscious decision and invest your time in the 'from Zero to Hero' live online event and follow a different path.
Nothing changes if YOU don't change. It's up to YOU and on YOU.